Thomas Rhett & Kelsea Ballerini's 'CMA Fest' Blooper Reel Will Make You LOL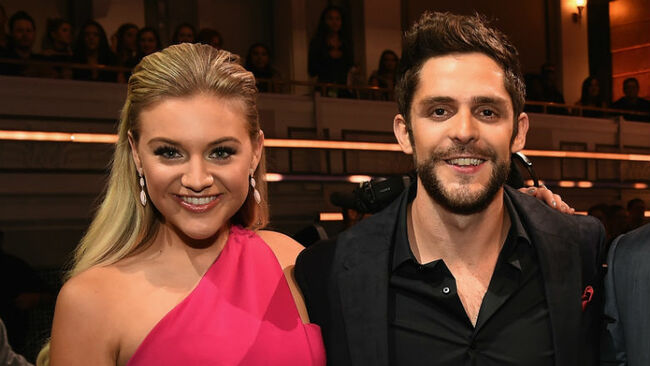 If the three-hour CMA Fest TV special is anything like hosts Thomas Rhett and Kelsea Ballerini's blooper reel, it is sure to be one entertaining show.
Ahead of the special's August 8th premiere, ABC released bloopers featuring the two-time CMA Fest hosts (the duo first hosted the show in 2017) as they flubbed their lines for the show's promotional video.
"We have so many big stars taking the stage this year," Thomas says. "Luke Bryan, Carrie Underwood, Keith Urban and ... Mickey Mouse?" The clip then transitions to Kelsea messing up her lines and helping Thomas get an eyebrow hair off of his face.
After a few more mishaps (including the two showing off their questionable dance moves), the hosting pair concludes the video with a hug and high five with Mickey Mouse.
The four-day 2018 CMA Music Festival was taped in Nashville back in June. The pre-taped special will give those who weren't able to make it a front row seat to the year's festivities, which included performances from Florida Georgia Line, Lauren Alaina, Scotty McCreery, Blake Shelton and Chris Stapleton, to name a few.
CMA Fest, The Music Event of Summer airs August 8th at 8 p.m. ET on ABC.
To watch Thomas and Kelsea's hilarious blooper reel, click the video below.